Halloween Event 2020
@Miru made a new awesome Halloween themed wallpaper! Download it here.
Halloween Server Quests

- A new feature exclusive for the Halloween event has been added, requiring the whole server to team up!
- The whole server has to complete 10 quests in a limited time.
- For completing a Server Quest, the whole server will be buffed by the displayed Anarchy Buff with increased durations. The maximum duration for each buff was increased to 24h instead of 4h.
- If the whole server manages to complete all 10 quests, the completion reward is given. Completion reward is a server buff with a really high duration.
- After the time of a quest ran out, it will be marked as FAILED. The completion reward is then gone.
- When all 10 quests are completed/failed, a new set of quests and reward will be chosen.
Attack of Saint Morning
- Flyffers! This Halloween, Monsters spawned by the evil Shade have invaded Saint Morning! Only you can stop them! Use our custom Teleporter [Hotkey : V] to participate in a high-level encounter against the all-powerful monsters, and clash against all monsters to get some great loot!
- You can enter the dungeon twice per character and six times per player. Minimum Lv. 150.
- To complete the dungeon, you have to find three imposter monsters which are protecting the boss Araxna.
- Completing the dungeon will reward you with 200-300 Halloween Pumpkins. Monsters in the dungeon can drop these Halloween Pumpkins or their respective pets (skins), too.
- Baby Blood Puppet
- Baby Dark Mr. Pumpkin
- Baby Dark Magician
Zombie Hunt
- Madrigal and Cascada are plagued by zombies. Kill them all to get Halloween Charms or Halloween powerups!
Lit the Candles
- All monsters can now drop Halloween Candles.
- Combine Halloween Candles, Halloween Charms and Halloween Pumpkins to Blood Vials
- Blood Vials can be used to buy a huge amount of weapon skins, fashion, wing masks, pets, mounts and power ups.
Premium Skins
- Added lots of premium skins!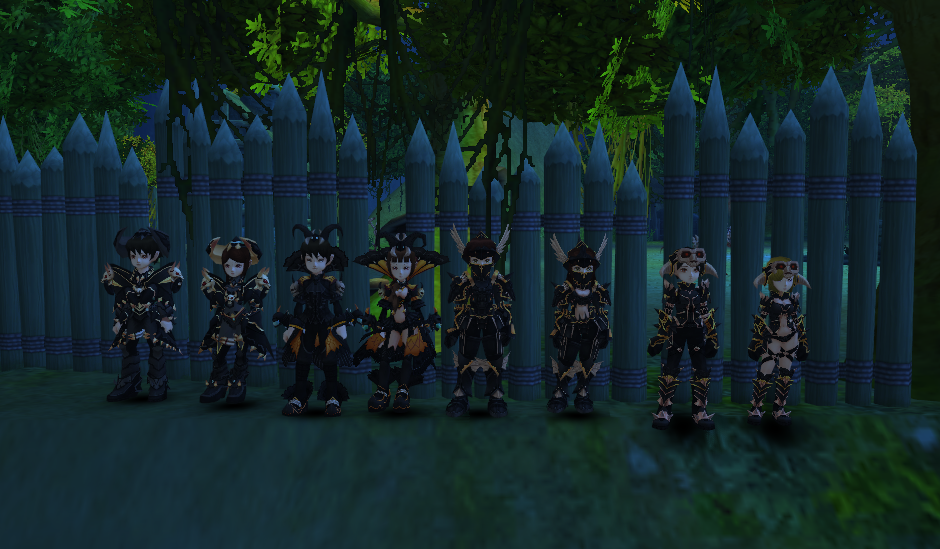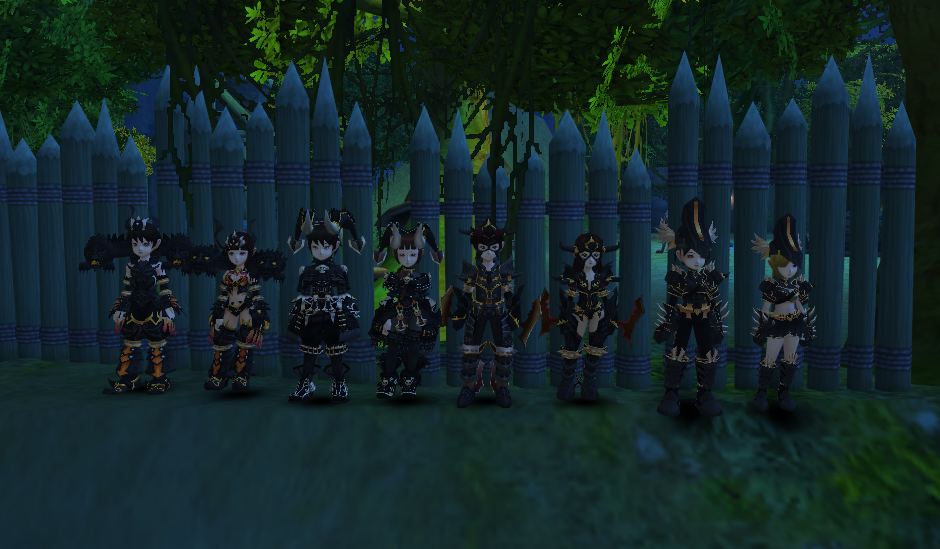 We hope you enjoy this little event!